Tips for Building Your Perfect Log Home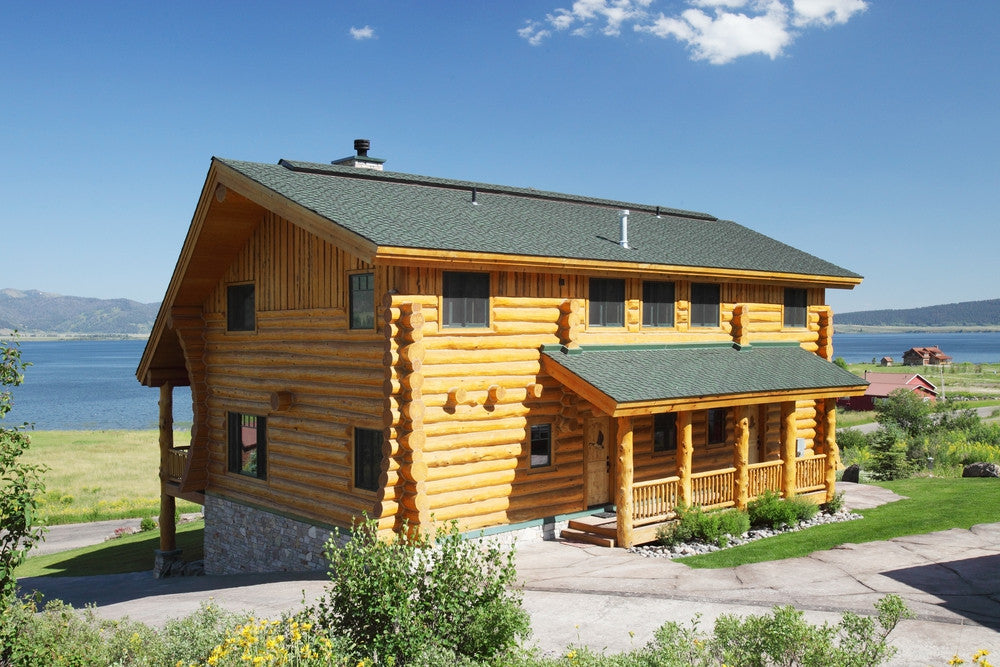 There's nothing quite like living in a remote cabin in the Colorado wilderness. Up in the mountains, buildings constructed from logs evoke our deep pioneer history, calling back to a simpler time in Colorado's unspoiled landscape. If you're considering building a log home up in the mountains, whether it's a vacation home or your full time residence, you'll need the right log home building materials, a great location, and solid, weather resistant construction.
These tips can help you plan and build your perfect log home with the right building materials.
1) Orient your home in a good direction.
You may want to make sure your new log home is going to be facing in the best possible direction on the lot. This can affect the views you'll get out the windows. Along with breathtaking vistas, you'll also want to consider the direction of wind and sunlight. It's also important to consider the distance to amenities like wells and septic tanks, which need to be built at a certain distance from residential structures.
2) Keep trees when you can.
Removing too many trees can spoil the landscape outside your window. It's always necessary to remove a few trees from your lot before construction, but the trees you keep can provide much-needed shade outside during the summer. In the winter, a stand of trees can also function as a windbreak, shielding your cabin from strong winds.
During construction, the trees you want to keep can be marked and fenced to let contractors know not to fell them. Construction equipment should also be kept out of the "drip lines," the edge of the tree's canopy. This protects the tree's root system from potentially fatal damage.
3) Consider your window placement.
A window can bathe room in sunlight during certain times of day, but it can also let in too much sunlight and cause an uncomfortable glare. Window placement can also affect your home's insulation, and the right design can reduce your energy expenditure. Walls of windows overlooking a mountain valley are great in theory, but in reality, they can let in too much heat and raise your air conditioning bills.
4) Use space efficiently.
More square footage can help give you more actual space, but this doesn't protect you from a cramped, claustrophobic interior. That's a matter of interior design. Using the space you have as efficiently as possible can go a long way toward making your cabin feel more spacious, regardless of its actual size. A multi-purpose floor plan with a "great room" layout can feel a lot more inviting and sizeable than a floor plan divided into a bigger number of smaller, single purpose rooms. A combined kitchen, living, and dining area can save a surprising amount of space, as can rooms that double as a guest bedroom and a sunroom or home office.
5) Incorporate dormers for more space upstairs.
Incorporating dormers into your new log home's architecture can add extra space on the second floor. They need to be designed so that water is diverted away from your log home, not towards it. Otherwise, rain and snow can get trapped in the log corners, saturating the wood.
6) Use the Right Log Home Building Materials
It's also important to use the right log home building materials. Certain types of wood are commonly used in certain areas, because they're widely available. You can also find supplies designed especially for log homes, like stains and finishes, chinking, and caulking.
Building Your Perfect Log Home
Rustic log homes are a great way to live close to nature, while still enjoying all the amenities of modern life. At Weatherall, we specialize in building supplies created especially for Colorado log homes, including stains, finishes, caulking, masonry materials, and more. To find the best products for your upcoming log home construction, check out our online catalogue.