What to Do With Leftover Stain: 4 Creative Crafts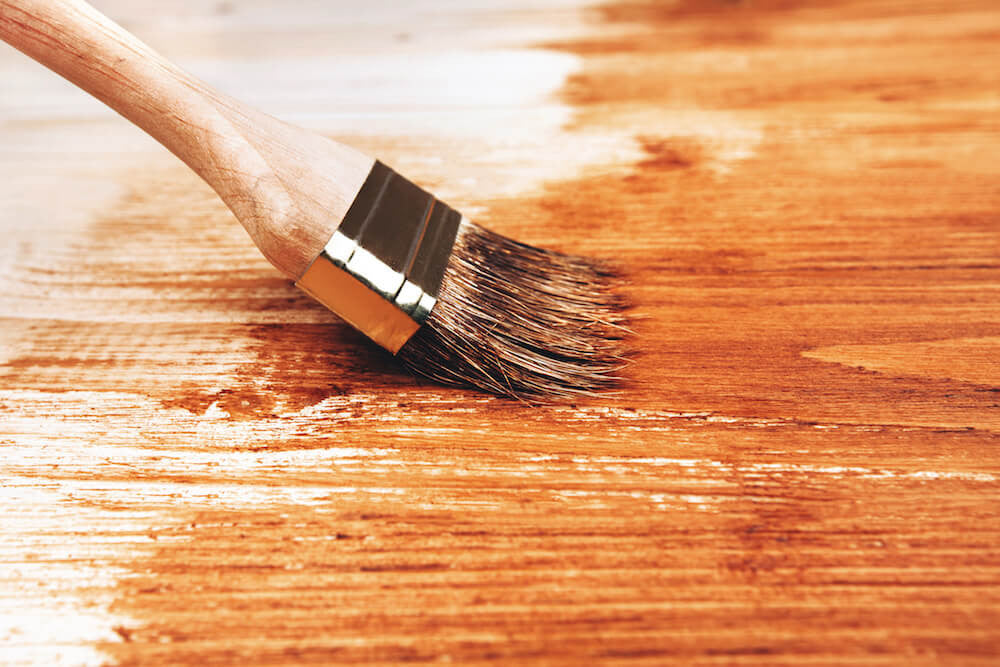 If you have leftover stain from your last home-improvement project — and a bit of a creative spark — this extra material hardly has to go to waste.
Below are four fun crafts you can do with your leftover stain to give old furniture a facelift, bring out your artistic inclinations, or gather the family together with a fun game tray that doubles as a piece of decorative flair.
Ombre Stained Dresser
This craft technique can bring a new twist to an old piece of furniture. Whether you have an outdated dresser lying around the house or you plan to pick one up at a yard sale over the weekend, you can use the different hues of stain to create an ombre effect on your dresser drawers.
What you'll need:
Three or more hues of leftover stain

A dresser

Small handheld sander or sandpaper

Cloth

Paintbrush, rag, roller, or paint pad to apply stain
Use the sander or sandpaper to remove any old stain or paint on the dresser. Use a damp cloth to remove wood residue, and let dry.
Stain the drawers in a gradient from light to dark or dark to light — whichever suits your style. Choose any one of the stain colors for the body of the dresser to contrast with the ombre drawers.
Wood Pallet Art
You don't have to be an expert artist to transform a wood pallet into a creative sign or piece of art with your leftover stain.
What you'll need:
Wood pallet

Stain

Paintbrush

Stencils
You can use interesting word or design stencils to outline your design with your leftover stain, making a "negative space" design. Or, you can stain the entire pallet and use paint to outline the stencils or add your own embellishments.
Faux-Stone Floor
If you've got a plain concrete porch or driveway, you can use a stone stencil and your leftover stain to create a faux-stone floor effect that's sure to add an element of interest.
What you'll need:
Pressure washer

Stain

Concrete floor

Stencil

Spray paint

Large scrub brush
Pressure wash the concrete and let the area dry fully. Use one or more leftover stains to create the color you want for the "stones" which you will apply inside the stencil. Leave the spaces between the "stones" unstained, or use a light stain to fill in the gaps.
Reversible Game Tray
This low-hassle craft can transform a plain piece of wood into a reversible game tray that provides fun for the whole family.
What you'll need
:
A round board (approximately 24-inch diameter)

Two different shades of stain

Drill

Rags

Craft knife

Metal ruler or straightedge

Marker

Sand paper

Q-tips

1.41-inch-wide painter's tape
Using a round board with an approximate 24″ diameter, two different colors of stains, and a few measuring tools, you can have a stylish and multi-functional decorative tray that doubles as a chess or checkerboard. Read the full tutorial for more detailed instructions.